I'm very impressed with the Flexo Centroamérica 2015 seminar event, approx. 400 participants from mainly Central America, but also other countries.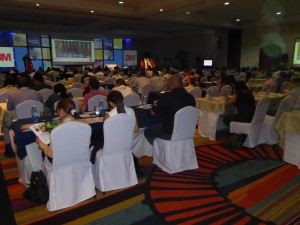 Very important is that approx. 75% of the participants was flexo printers, which makes it more interesting for us suppliers.
The mini exhibition was also great, with many customers walking around and visiting the different stands in a friendly atmosphere..
Naturally most of the leading Flexo suppliers was present and I´m sure that they will be back next time.
Also many thanks to Alejandro and his team, we will for sure be back the next time.
regards Kenth.
Follow us on Facebook for more reports on the activities we participate in.